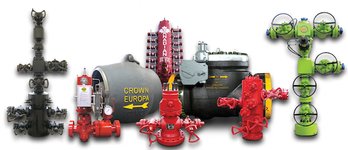 Stream Flo Establishes Denver Office Space
Company Profile
Stream Flo USA provides comprehensive after market services to the Oil & Gas industry from installation to field maintenance and manufacturing.
Company Information
Founded in Edmunton, Alberta, Canada in 1962, Stream Flo Industries Ltd. manufactures wells heads, gate valves, check valves, and surface safety valves for the oil industry.  Our services include field maintenance and installation, remanufacturing, customer property management, frac tree rentals, frac ball drop systems and isolation tools.
As a privately owned company, Stream Flo has the ability to deliver great value by developing long term partnerships with our customers.  This can be seen in our responsible engineered solutions to the challenges that our customers face today and in our ongoing research and development to ensure that our products and services meet their needs in the future.  Most importantly it can be seen in our people.  Regardless of their role or level, Stream Flo employees work as a team to ensure the success of our customers.
For more information go to www.streamflo.com.