Summary: Renting out an office space in Denver.  Have you ever wondered how much an environment impacts your productivity? In fact, it affects things quite a bit. Therefore, it's essential to make sure that you provide your team with a conducive working environment that can boost their morale and empower them to do more. If you're in Denver looking for office spaces, you should check us out.
Looking to rent your first office space or maybe move to a better location? When choosing your office, there are plenty of factors to consider. First and foremost, you must select an office for rent that can cater to your team's needs while also allowing for expansion.
If you have been looking for a bigger and brighter space for your business to grow in, you can easily find it through YourOffice Denver. Our website has plenty of affordable creative areas up for rent all over Denver.
Be it permanently or temporarily, should require thoughtful planning. It will serve as a second home for you and your team. YourOffice Denver provides access to all the necessities required to create a healthy work environment for everyone: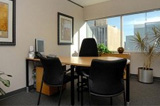 Fully serviced Spaces
Not every office space for rent can provide you with fully serviced spaces. However, our coworking areas in Denver have the tools and equipment you and your staff members are looking for. There might even be some additions you didn't imagine you'd ever need, but there they are. There's absolutely no need to worry about your comfort. Just head to our office with your laptop without stressing over mundane details. We have your back.
Our commercial office space for rent boasts of a beautiful and complete kitchen. You're bound to have a good time during break periods. Coffee lovers will rejoice, as they can help themselves to high-quality coffee using the machines there. For non-coffee drinkers, don't fret. We have different tea flavors and flavored water to suit your palate. If you need to catch a bit of fresh air to refresh your mind, there are break areas right outside that allow you to pause a bit at work.
When it comes to business performance, we are here to lend a hand. Aside from our high-speed internet, no matter how many people are using it, we also have tech support that is more than willing to lend you a hand should you need it. All our office furniture is ergonomic for your convenience. You'll have a hard time topping the comfort that our desk and chairs provide.All coworking space renters have access to training rooms, meeting rooms, and board rooms to impress your clients.  When you have a terrible start to your day, our friendly receptionists can put a smile on your face.
Opportunities to Expand Your Circle
One of the best reasons to look for an office for rent is that you can strike up conversations with like-minded people. Who knows? These people you meet may have ideas for a joint project, recruitment, and more.  There's always an energetic vibe filled with passion inside any commercial office space for rent. Aside from the environment, expanding your social circle also ties up to idea generation and getting more contacts in the industry you're in.
Commercial Office Space for Rent with Cost Effective Plans
With an office for rent in Denver, you have the option for flexible monthly rental plans available at economical rates—no hidden charges, whatsoever. We promise transparency so that you won't be startled when the comes to pay rent.  Since we don't have locked-in plans, you can downgrade or upgrade your rental plans whenever you want.
Office Space for Rent at The Best Location in Town
Most people in business shy away from the busy parts of the city because these areas tend to be expensive. However, our office spaces for rent are the most cost effective on a price per square foot basis. Commuting won't be a struggle because public transportation is available. You can ride a bus, a taxi, or a train with ease. There's also a parking space nearby for those who are bringing their cars, and of course, you can grab a bite at any restaurant, bar, or cafe nearby — especially since they are all within walking distance.  For more information regarding our location and area amenities, click here.
Renting Out an Office Space in Denver?   Contact Us