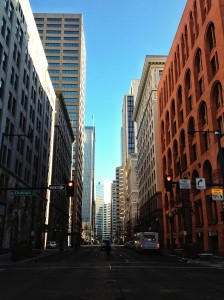 In today's dynamic business environment, businesses of all sizes are finding that conventional long-term leases for office space, with the associated high capital costs and additional overhead, really stress their capital and profitability.  An executive suite provides the ideal, flexible, and cost effective solution for corporate branch and regional offices, small firms, professionals and entrepreneurs.
But now you may be asking yourself; Why YourOffice – Denver as opposed to another executive suite set-up? The answer is easy…
Our Staff

Seeing how this is one of the most important items customers are paying for in renting an office with us, we take pride in the image we convey as well as the relationships we make with each of our clients. It's not new news that people enjoy being around others whom make you feel good. And what makes a business owner/operator happy? A staff who executes a project of any size in a timely manner.
Our Image
As previously mentioned here at YourOffice, we take much pride in our image. Seeing how we represent numerous companies, it is our duty to ensure that the values we give off correspond with our customer's. You only get one chance at a first impression, and our goal is to make that the
Our Executive Suite Prices
As most people know, "You get what you pay for". However, we feel that everyone should leave more than satisfied. Being a small, private company gives us the opportunity to keep costs low for our customers. Since our overhead costs are minimal, we are able to sell our product without much of the markups that larger chains tend to encompass.
Our Downtown Denver Location
We are located in the heart of downtown Denver, in what is commonly referred to as "The Wall Street of the West". We have a very prestigious business address that many envy and few possess. After all, – "Location, location, location."
If you'd like to check out our amazing facility in downtown Denver please feel free to give us a call and we can show you around.  We have a wide variety of options available including executive suites and virtual offices.  When you're ready to take your business to the next level you can rely on YourOffice- Denver.