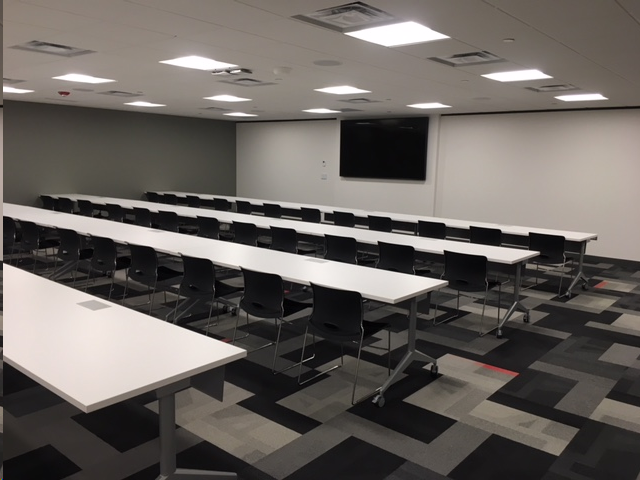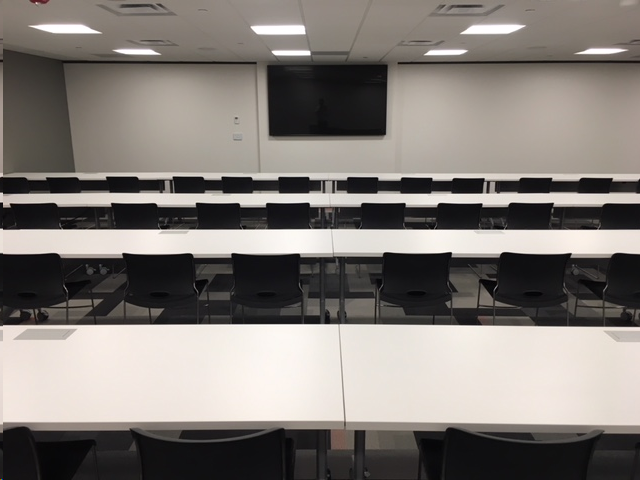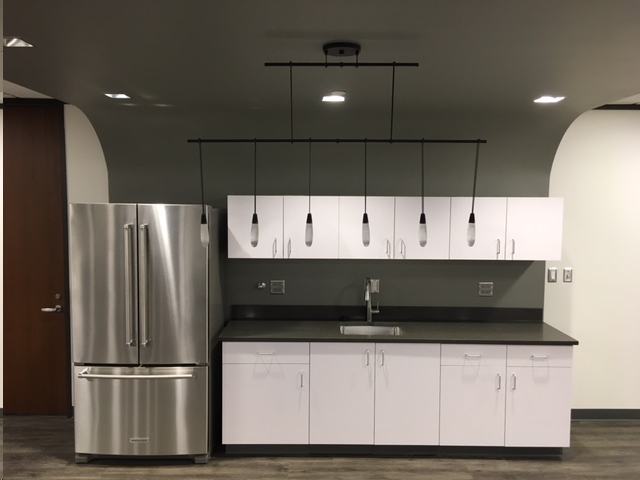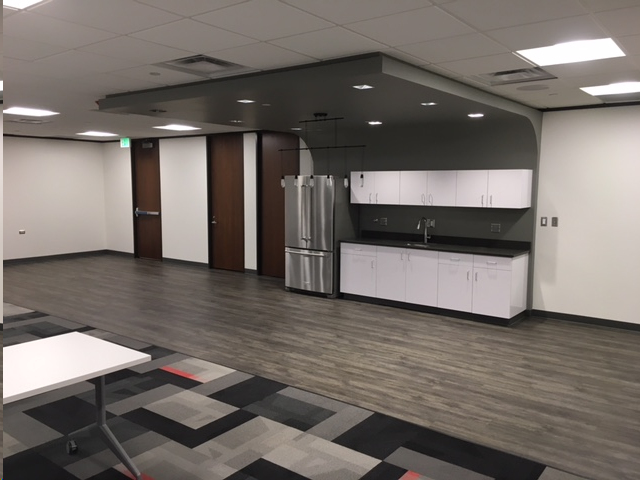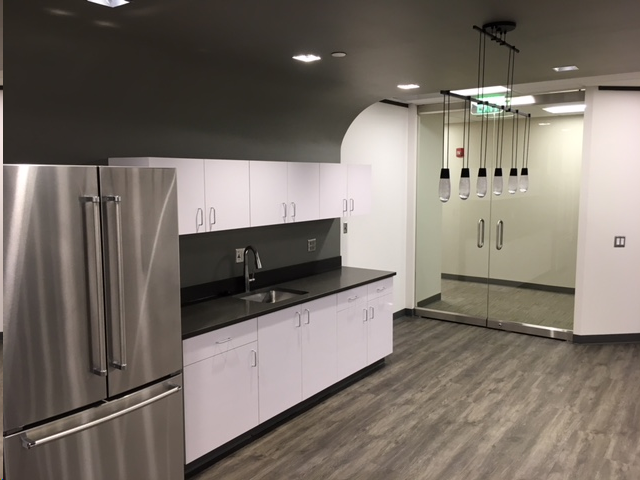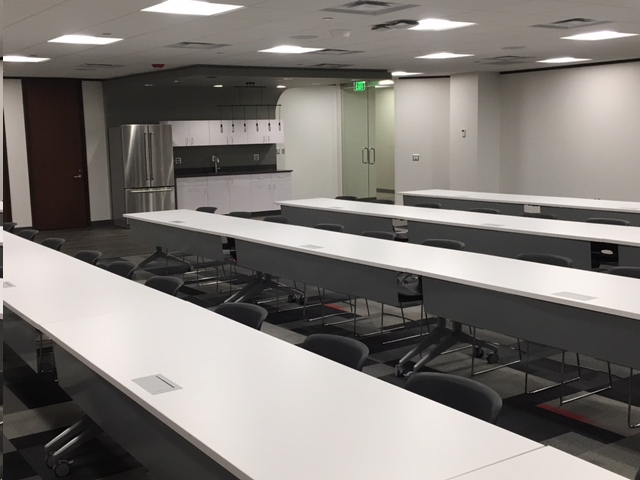 Denver Training Room
$300 Per Day
The Training Room in Denver is a very large room of approximately 50 X 60 feet.  It seats up to 50 people at tables arranged with a center aisle and two tables on each side of the aisle.  There is a drop-down screen, projector and a mobile white board.   There is suitable power in the room to support a large number of computers for computer training classes.  An enterprise grade WiFi router has been recently installed which can support as many as 128 devices.  The training meeting room also contains a cell phone extender to improve the quality of the cell phone signal in the room.   If you have purchased training facilities from hotels in the past you will find our prices to be half of the normal hotel rate.
The Training Room is priced at $300 for a full day rental.
To make a reservation for the Training Room in Denver (303) 260-6400  for our reservations desk.
For information on the Denver location go to Location.
For catering information click here.
Reviews:
"I rented a small conference room for three hours to conduct a mediation.  It was an excellent decision.  The office area is sparking clean and very well appointed.  The room itself was new and professional.  There were a couple of areas where I could ask my clients to wait while I spoke to the others in private.  Free coffee and water was readily available.  The reception staff was very professional and coordinated with me as my clients arrives .  When it looked as if my meeting was going to run over, the staff allowed me to stay in the room to complete my business.  Booking in the first place was very easy and the rates were very competitive.  I have no hesitation in recommending this facility to anyone and will likely use it again frequently."
– Anthony Matthews
"Sarah and the staff at YourOffice are great, the office is run professionally and the facilities are impressive.  I'd recommend YourOffice for any company with telecommuters who have a need for a professional work environment in downtown Denver."
-Paul Plvan
To see more reviews go to YourOffice Google Reviews.
Contact us today for more information about renting a training room in Denver.