When choosing a virtual office provider it's fairly easy to evaluate providers and compare their offerings to find the one that best fits your needs.   But often, you find out after signing an agreement about some other disadvantages of choosing that provider.  But by then it's too late.  You've already committed to that particular address on your business cards, on your web site and with the secretary of state's office.  This author attempts to guide you past the pitfalls of choosing the wrong vendor.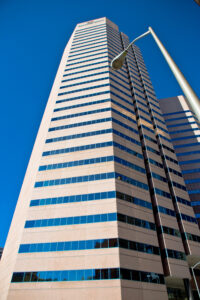 The Biggest Virtual Office Provider Is Not the Best
The most visual companies are national companies.  They have large budgets to create successful search engine optimization efforts or to spend large sums for Google pay-per-click ads.  Therefore they are the easiest to find, but you might be dissatisfied with your relationship with that company for the following reasons:
Many Virtual Office Providers Have No Actual Facilities
If you perform a Google search for "virtual office" as much as half of the companies listed have no facilities.  They are "virtual" companies reselling on a national scale for local providers in many cities around the country or around the globe.  That list includes, DaVinci, LiquidSpace, InstantOffices, Allied, Opus and iPostal.  They list hundreds of local businesses in a national marketing effort with a very capable web site and in return they collect a commission for their selling effort.  An analogy would be to pay $50 for an athletic shirt from Nike when you could purchase the same athletic shirt from a local provider for less money.  You are paying a premium to reward a company for their marketing effort.
Many Virtual Office Providers Are Primarily In Some Other Business First
Virtual Office services are offered by companies who are primarily in the office rental business such as Regus or Industrious.  Their services are geared first and foremost towards optimizing their market position in office rentals.  The office rental business is morphing from full service providers to service restricted offerings with no receptionist, no telephone service and no telephone answering service.  The new trendy Coworking facilities like WeWork offer virtual office services but they have no telephone answering service or even a receptionist to greet your visitors.  Visitors are expected to check in with a virtual receptionist…a phone app on a tablet which dials the cell phone of the person you are visiting to let them know that you've arrived.
Many Providers Have Centralized Support Services
Most of the national providers who aggressively pursue the virtual office market, sell the services nationally then provide a national call center.  They answer your calls in another city, then transfer the calls to you working in your home.  So when your customer calls, they'll hear a different person each time, a person who knows nothing about your business because they've never met you or bothered to learn a anything about your business.  The existence of this national call center is avoided during the sales process although you'll figure it out later when you call your own phone number and ask the receptionist if you have any mail or if there are any conference rooms available.  Wouldn't it be nice to have a consistent voice to answer your calls who knows your business?
Additionally, many national companies have billing and technical support people located in another city.  That distance and anonymity often leads to unsatisfied resolutions to billing problems which never seem to get resolved.
The Benefits of an Independent Provider
If the national providers are using the local providers to deliver the services, why not contract directly with that local business?  You'll likely benefit from the quick decisions and pricing fairness usually found in locally owned businesses.  You'll see small business hustle and personal attention which may be lacking from a centralized resource.  You'll speak directly to the person who handles your mail, send you the invoices and makes the conference room reservations.
If you will be traveling and need the ability to have meeting rooms in other cities, you'll find that the locally owned providers are often associated with national providers of meeting space.  LliquidSpace is a very effective phone app for finding  and meeting rooms close to you based upon your GPS coordinates.  You'll be able to see the meeting rooms and prices and then make a reservation and pay using your smartphone.  The combination of a local provider and a national network should cover you where ever you travel.
Final Recommendations for Choosing a Virtual Office Provider
When picking a provider, search in Google for "virtual office in Denver" or whatever city you prefer.   Then skip the pay per click ads to avoid the national companies.   Once you contact the provider ask some questions:
what is the business address that will go on my business card
is there a live receptionist to greet my visitors at that address
are the people who answer my phones located at that address
are the people who handle my billing located at that address
are the people who answer my phones the same ones that manage my mail
If you get answers to those questions you'll avoid the national marketing resellers and the national companies with support people elsewhere.  You're more likely to end up with a virtual office provider that makes it feel like it is your office.
YourOffice provides virtual office services to more companies than all of its competitors and more than the next two providers added together.  Find out why.   See more information about the services provided at YourOffice and see the five start reviews here.