Office Space in Denver
Need office space in downtown Denver?  At YourOffice, you will find a quiet, professional office environment with fully serviced offices including furniture, desktop telephone service and WiFi or Ethernet connectivity into each private office.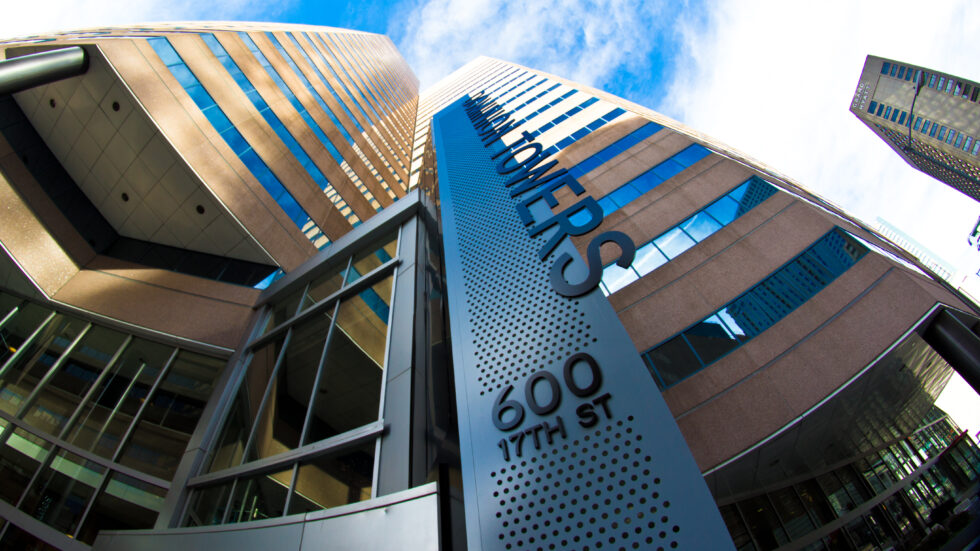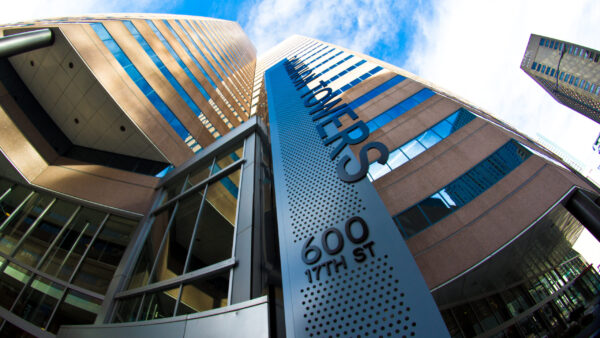 Office 2841
Available 2/1/2022

150 square feet

Interior

1-4 Workstations
Office 2825
Availoable 2/1/2022

177 square feet

Interior

1-4 Workstations
Office 2846
Available 2/1/2022

125 square feet

Window

1 Workstation
Office 2850
Available 2/1/2022

125 square feet

Window

1 Workstation
Office 2852
Available 3/1/2021

241 square feet

Window

1-4 Workstations
What's included in every office?
Our Denver Office Space Includes:
Private Office - With offices ranging in size from 110 square feet to 250 square feet.  Therefore, we have an executive office in Denver that's perfect for your business needs.
Furniture - Each office includes a large desk, credenza, bookcase, mobile file drawer, desk chair and two guest chairs.  Larger offices have additional workstations for each additional person.
Telephone Service - We provide best in class Mitel telephone services with an on premise PBX.  Features include VoIP services such as voice mail to email and simultaneous ring to multiple devices.
Internet Access - Our internet service is the fastest in the office industry (1 GB). For example, we provide a dedicated symmetrical 100 MB connection to each office.  If you need it, more bandwidth is available.
Data Security - We provide a secure Virtual LAN (VLAN) for each customer which provides a security barrier security around every office.  As a result, no one can get to your data and no one can impact your bandwidth.
Free WiFi - YourOffice hosts 4 enterprise grade WiFi routers around the facility.  This robust technology allows you to roam around the entire floor without disconnecting from the originally connected router.
Kitchen privileges - Customers and clients of customers receive full kitchen privileges including free coffee and tea.
Receptionist Services - Your guests to our facility will always be greeted with a warm welcome by one of our staff members.
What building amenities are included with an office rental?
On site parking - Dominion Towers has a three level parking garage with parking costs of approximately $220 per month.  Other parking is available across the street on California and across 17th street for approximately $175 per month.
Athletic Facility - Dominion Towers has a small fitness facility which includes 6 pieces of aerobic equipment including as treadmills, stationary bicycles, etc.   Shower facilities are included and no membership fee is required to use any of the equipment.
Salvaggio's Sandwich Shop - Enjoy the convenience of an on site restaurant on those busy days or bad weather days.
Russell's Convenience Store - It's small but can service most of your short term needs.
Roof Top Patio -  Dominion Towers has an elegant roof top patio.  It's available to all of our customers and can also be reserved for the hosting of corporate events.
24 Hour Security - The building requires card key access after normal business hours and staffs the security desk 24 hours per day.
What other optional items are available?
With our office rentals you may also opt for these additional services:
Telephone Answering Services
Conference room usage
Administrative services by our staff members
Cloud technical services provided by our IT partners
Web site design by our IT partners
How does YourOffice compare to other coworking facilities?
Coworking Comparison
We are a high image business center with the best technology in our industry.   It has been said that we provide a Regus image but at a better price.   After you perform a thorough evaluation you should find us to be the best value in the marketplace.
We market into the coworking industry however our focus is to provide private space for rent in a very professional environment.  Therefore, our typical customer is a remote sales rep for a larger company or a sole proprietor business owner or attorney in need of a private environment for phone calls or business meetings.
What else is in the area?
Our Denver executive offices are located close to:
Denver Pavillions Mall
Hotels (Grand Hyatt, Marriott, Holiday Inn, Comfort Inn)
Restaurants (Appaloosa Grill, Hard Rock Café, Chipotle, Larkburger, Chili's)
Colorado Athletic Club
16th Street Mall and free mall shuttle busses
Denver City and County Building (via shuttle bus)
Colorado State Capital (via shuttle bus)
Light Rail stations (1/2 block away)
Bus service on Welton and 17th Streets
Where is YourOffice located?
We are  located at the center downtown Denver at 17th Street and Welton in Dominion Towers.  For more information or a map go to
YourOffice Location
.
Virtual tour
You should come for a site visit of our Denver office spaces but if that is not possible take an  virtual tour.
Floor plan
We have 45 executive suite offices in Denver on the top floor of Dominion towers and 15 more on the 21st floor.    Click to see the floor plan:
Are you pet friendly?
ADA Policy
YourOffice has a policy of "no animals".  However, as a public business, the ADA requires that we modify our "no pets" policy to allow the use of a service animal by a person with a disability. This does not mean we must abandon our "no pets" policy altogether but simply that we must make an exception to our general rule for service animals (but not emotional support animals).
What is the difference between a Service Animal and an Emotional Support Animal?
The Americans with Disabilities Act defines service animals as any animal that is trained to provide assistance to an individual with a disability. Therefore, the work or task that an animal has been trained to provide must be directly related to the person's disability.  Animals whose function is to provide comfort or emotional support do not qualify as service animals under the ADA.Jul 12, 2011 act.
Reviews
See reviews from our customers
Tour
See a 360 degree tour of our facility
Survey
View an independent survey of Denver's virtual office providers
Guarantee
View terms of our 30 day guarantee
Gallery
See photo gallery of our facility
What Makes Our Denver Office Space So Essential?
Flexible
In today's fast-moving commercial world, responsiveness is key for success. Finding a good office space is just one way to keep your business open to changes and ready to adapt. A flexible rental agreement will give you the freedom to grow and change at your own pace, limiting risks with flexible workspace solutions that modify easily as your business grows.
Whether you need a temporary office space to meet a spike in demand or you need to rent office space in Denver for a long-term project, you can move in and get to work as soon as you need to at YourOffice Denver. Our offices range in size from 110 to 250 square feet, with spaces that fit all types of businesses.
Cost-Effective
Renting a Denver office space is also more cost-effective. Paying on a monthly basis cuts your financial commitment, with flexible terms that reduce financial risk. You eliminate the expense and obligation tied with traditional office leasing set-ups, including maintenance, cleaning, and more.
Reception Services
Hiring full-time staff can likewise be expensive and time-consuming. All guests at our office spaces will be greeted with a warm welcome by our staff members. We also offer telephone services with an on-premise PBX which provides much better quality than VoIP telephone services.
Furniture and Other Amenities
We can make a home for your business! Our office spaces for rent in Denver are beautifully designed. It makes a difference if you love your workspace. We take care of everything, from furniture to kitchen privileges. Each of our rooms includes a large desk, chairs, bookcase, credenza, and a mobile file drawer. Bigger offices have additional workstations. You and your clients get full kitchen privileges, including free tea and coffee.
Wi-Fi
Of course, you'll need a fast and stable internet connection. We have enterprise grade Wi-Fi routers installed around the office. You can roam anywhere on your floor without worrying about losing your connection. We also allot a 100 MB connection to every space in our building. Should you need more, you can always make a request. You don't have to worry about data security, either. We have a secure VLAN for every client. No one can get to your data or impact your bandwidth.
As a full service, on-demand office space for rent in Denver, we can find the most effective solutions for your company's needs, from clean physical spaces to excellent customer service, and everything in between. Let us make it easier for you to focus on your work and keep your business booming.
If you need to rent office space in Denver for as little as a few weeks or stay for many years, come to us at Your Office Denver, and let us personalize our offer to suit your unique business needs.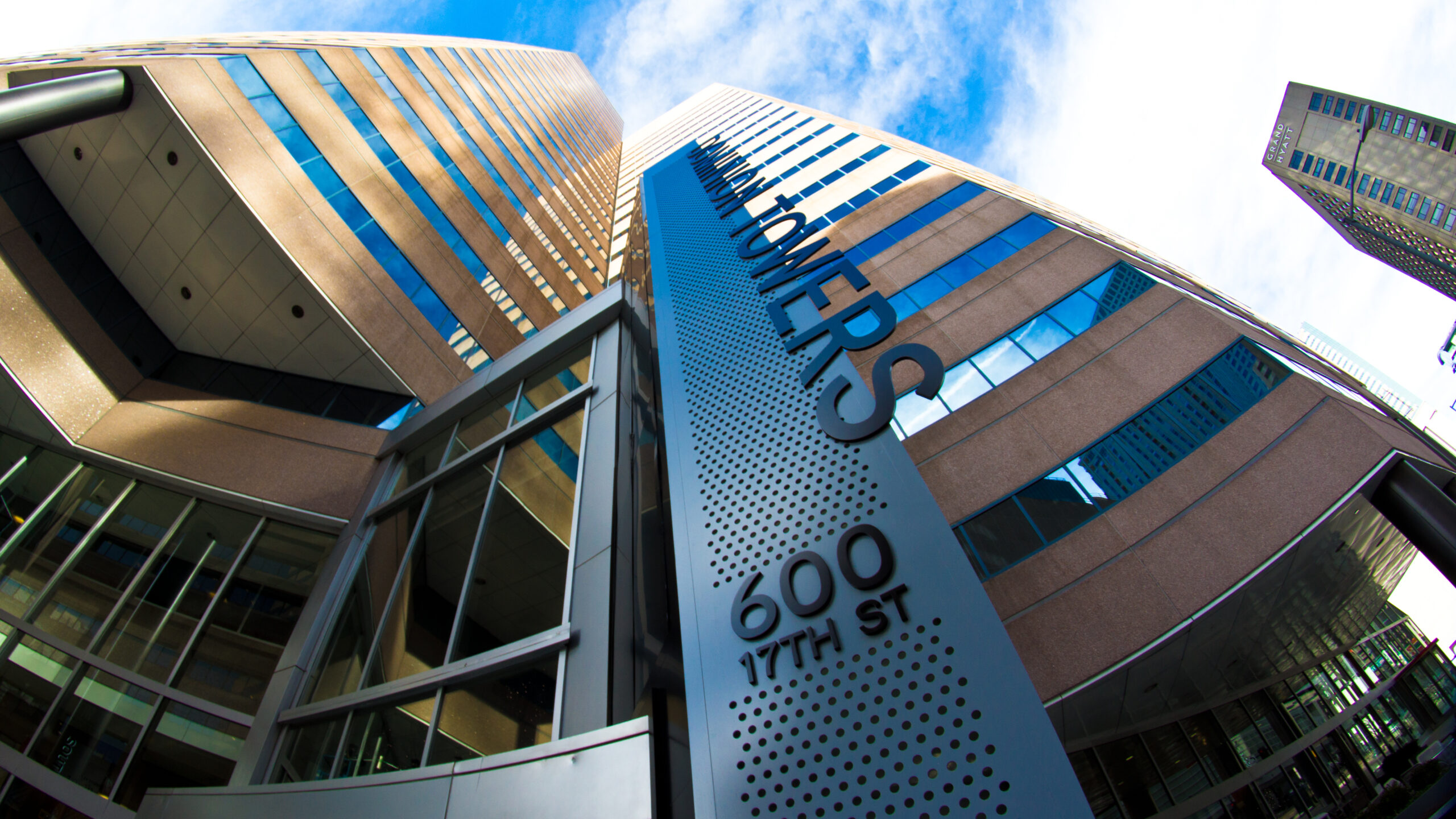 Contact Us
Please provide your email address or telephone number and we'll contact you very soon.