Better facilities for your office rental
For your office rental we provide better facilities with city center views from the top floor of Dominion Towers than most providers in our market space.  Our full floor presence provides your company with the image of a large company at a fraction of the price.  Our executive suite offices are elegantly decorated with contemporary furniture and furnishings.  Our facility is comparable to the finest office rental facilities in the Denver market and superior to most.  If you need to make an impression on your clients or just enjoy the finest environment possible you will enjoy your new office with YourOffice.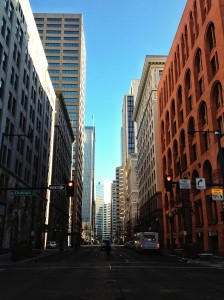 Location:
YourOffice is located on 17th Street, Denver's Wall Street of the west.  Historically, this street has been the most desirable address in Denver…home to numerous banks, law firms and many other large corporations.  We're located between 17th street and the popular 16th street pedestrian mall which is home to scores of restaurants and retail businesses.  We are serviced by the RTD Light Rail service with stops less than 100 yards away.  RTD Bus service passes by our building on both 17th and Welton Streets with many routes in all directions.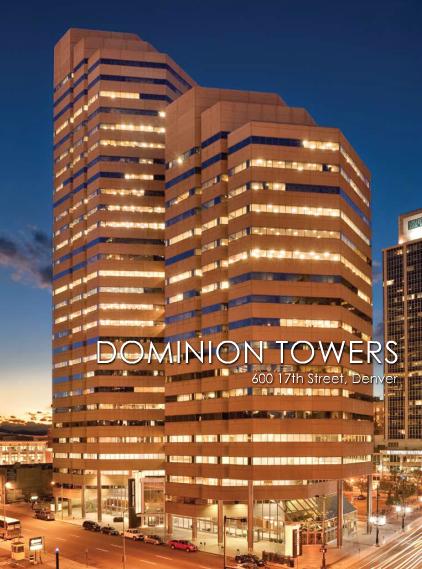 Dominion Towers:
Dominion Towers is a Leeds certified building with twin towers of 28 and 17 floors.  We're located on the top floor of the 28 floor tower with spectacular city center views.  Dominon Towers offers the following building amenities: – Russell's convenience store – Salvatore's restaurant – Exercise room and showers – Rooftop patio for your corporate events – 24 hour security staff – 24 hour access via security card
For more information about Dominion Towers please click here.