Mail Services in Denver – $50
YourOffice provides mail services at a prestigious downtown Denver address from the top floor of Dominion Towers on 17th Street.  Our prices are the lowest in the Denver market and include access to meeting rooms and telephone services for an additional fee.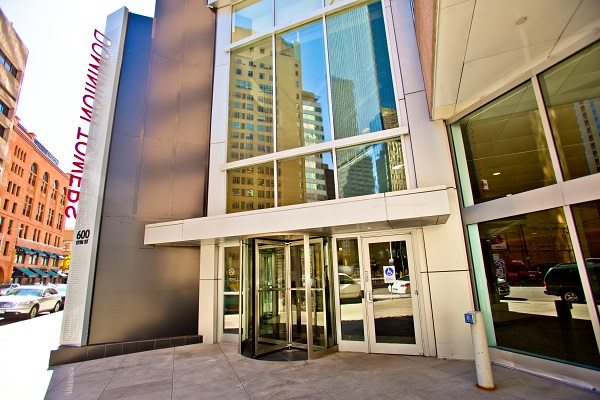 Reviews
See reviews from our customers
Tour
See a 360 degree tour of our facility
Survey
View an independent survey of Denver's virtual office providers
Guarantee
View terms of our 30 day guarantee
Gallery
See photo gallery of our facility
Need more information?
Each of the products identified above are described in detail below.
Business Address Package
For
$50 per month

our Business Address Package provides:
The use of our downtown Denver 17th Street address on your web site, stationary and business cards

YourBusinessName
600 17th Street
Suite 2800 South
Denver, CO 80202

Mail receiving services

Pick up your mail at our location or
Have your mail forwarded to you (for the cost of postage plus 20%)
$50 Business Address Package
Business Address Plus
For
$75 per month

our Business Address Plus Package provides:
The use of our downtown Denver 17th Street address on your web site, stationary and business cards

YourBusinessName
600 17th Street
Suite 2800 South
Denver, CO 80202

Mail receiving services

Pick up your mail at our location or
Have your mail forwarded to you (for the cost of postage plus 20%)

Mail notification and scanning of your mail

Receive an email with exterior images of your letters and packages
At your direction we'll trash, forward or scan the letter contents

Business Line for Cell Phone   What's This?

A business telephone number
Rings to your cell phone or alternatively to home telephone
Simultaneous ring to cell phone and home/desk phone
Voice mail to email
Works in other countries

Discounted access to our conference room facilities on an hourly basis

$15 per hour for two smaller conference rooms (non-member price $20 per hour)
$20 per hour for a medium conference room (non-member price $25 per hour)
$30 per hour for larger boardroom (non-member price $35 per hour)
$75 Business Address Plus Package
Virtual Office
For

$125 per month

our Virtual Office package provides:
All Business Address services listed above
Plus a phone number and telephone answering services
Mail Notification and Scanning

Receive an email with exterior images of your letters and packages
At your direction we'll trash, forward or scan the letter contents

A company listing in the building directory
Discounted access to our conference room facilities on an hourly basis

$15 per hour for two smaller conference rooms ($20 per hour non-member price)
$20 per hour for a medium sized conference room ($25 per hour non-member price)
$30 per hour for a larger boardroom conference room ($35 per hour non-member price)
$125 Virtual Office Package