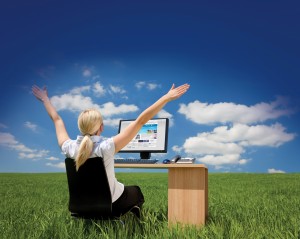 By Alina Dizik  Entrepreneur Magazine
Using a virtual assistant can shave hours from your workweek, but knowing which tasks to delegate can be tricky, whether you're starting or growing a business. Most virtual assistants are contract or freelance workers who do their jobs from home and focus on administrative tasks that are similar to those of an executive assistant or secretary.
Entrepreneurs can use virtual assistants for everything from making vendor or customer service calls to sending out thank you cards to prospective clients. It's important to build trust, just as you would with a permanent employee.  Not sure where to start? Here are 10 ways you can use a virtual assistant to improve your business.
10 Ways to Use a Virtual Assistant